Description
The high-capacity, energy-efficient garden pumps designed to be used for the pumping of water in garden ponds, fountains, artificial cascades, and home swimming pools. They consume up to 60% less power than than the previous-generation PFN pumps of similar capacity while maintaining excellent performance parameters such as capacity and water lift. The pumps are resistant to sea water.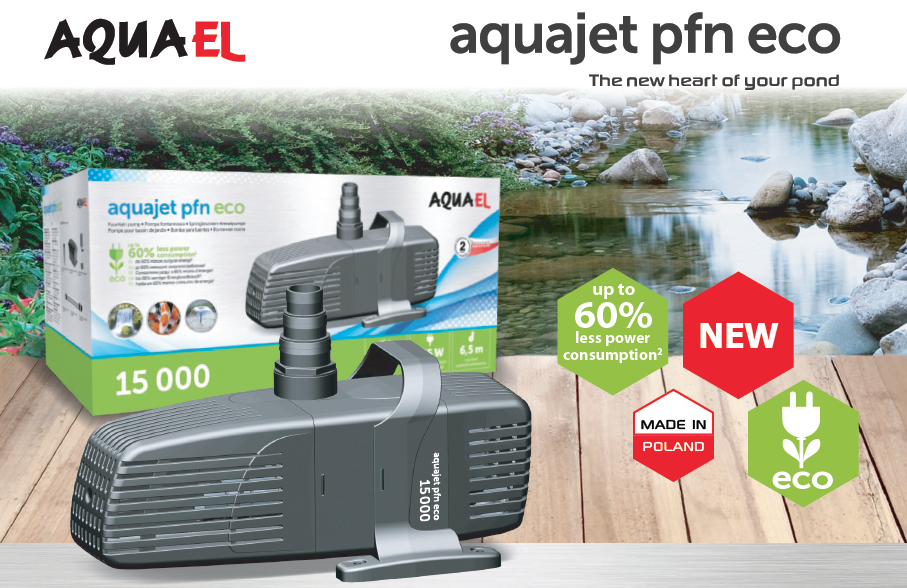 Product Features:
lower electricity bills – thanks to the innovative design, you save up to 60% more power1

exceptional durability – ceramic rotor shaft and bearing

operational safety – protection against overheating and electronic protection against operation out of water

versatility – can be used in fresh and salt water alike

low-maintenance – a mechanical pre-filter eliminates the need for frequent cleaning

easy to connect – threaded inlet and outlet

safe for animals – made of high-quality non-toxic materials

European quality – manufactured in Poland

10-meter power cord

two years warranty period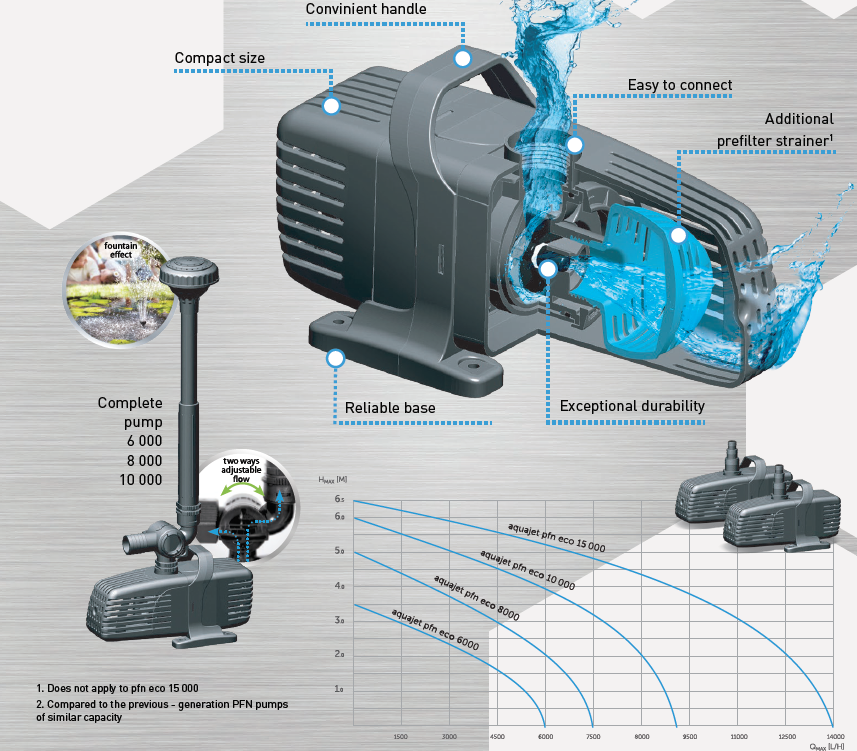 Payment & Security
Your payment information is processed securely. We do not store credit card details nor have access to your credit card information.