Description
Oceanlife SPS Food EVO is an advanced food specific for SPS corals. Its highly hydrodispersible form and the advanced protein formulation with enzymatic activation make it easily assimilable and an unequaled bioavailable energy carrier. These unique characteristics make it the ideal food for the most demanding coral farmers in oligotrophic environments (ULNS - Ultra Low Nutrinet Systems). When fed with SPS Food EVO, the corals grow faster, the polyps become more extroverted and become more intensely coloured.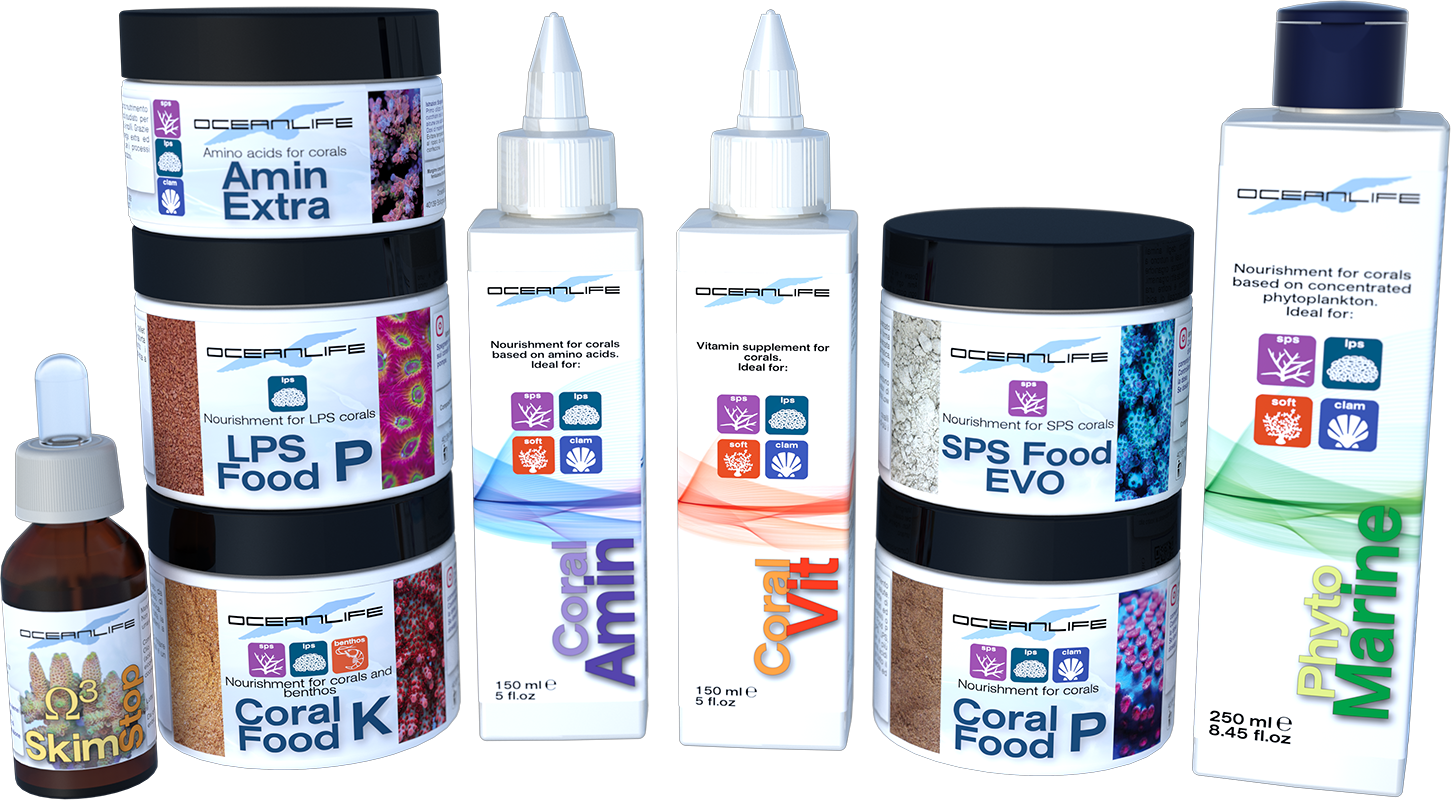 A fresh source of nutrients can really make the difference to coral nutrition, colouration and health. From our studies we have clearly seen that the concept to feed corals with the fish wastes is conceptually wrong. In nature, our corals absorb from water a quantity of elements like minerals, vitamins and amino acids and they can also prey food like phytoplankton, zooplankton and bacterioplankton.

The Oceanlife line of coral foods from Italy is specifically designed and tested to give the best result in terms of growth, colouration and health. Healthy corals will moreover better fight the threat of many pests. Nutrition is therefore a key element for successful coral growth and health.
Payment & Security
Your payment information is processed securely. We do not store credit card details nor have access to your credit card information.