Description
 Product Name

Running water feeder

Product Specifications
Product Color

18*12.5*27.5cm
Green

 Product Material

ABS

Product Number

NW-31

Product Features

Simulation leaves, simulate the source of live water in the wild.
Hidden water pump, practical and beautiful.
Double filtration, excellent water quality.

 Product Introduction

The water flow is adjustable from 0-200L/H, and the use height is 0-50cm. With 2.5w low power water pump.
To solve the water supply problem for you.
It is made of ABS material, easy to clean and non-toxic.
Large-capacity water storage, can be used to reptiles water source for 5-7 days, very convenient.
High Quality Plastic Materials -Our reptile Running water feeder is made of eco-friendly plastic material, non-toxic and safe for pet to drink water.
Deep filtration, automatic circulation: It features cotton filter and activated carbon for cleaning, filtering and effective cultivation, and purifies the water for 24 hours. Replaceable Carbon Pads filter and purify the water.
It is an automatic circulation filtering drinking fountain with unique landscaping decoration, and pets will like it.
Using ultra-quiet water pump: It features only the sound of flowing water, attracting pets to drink more water.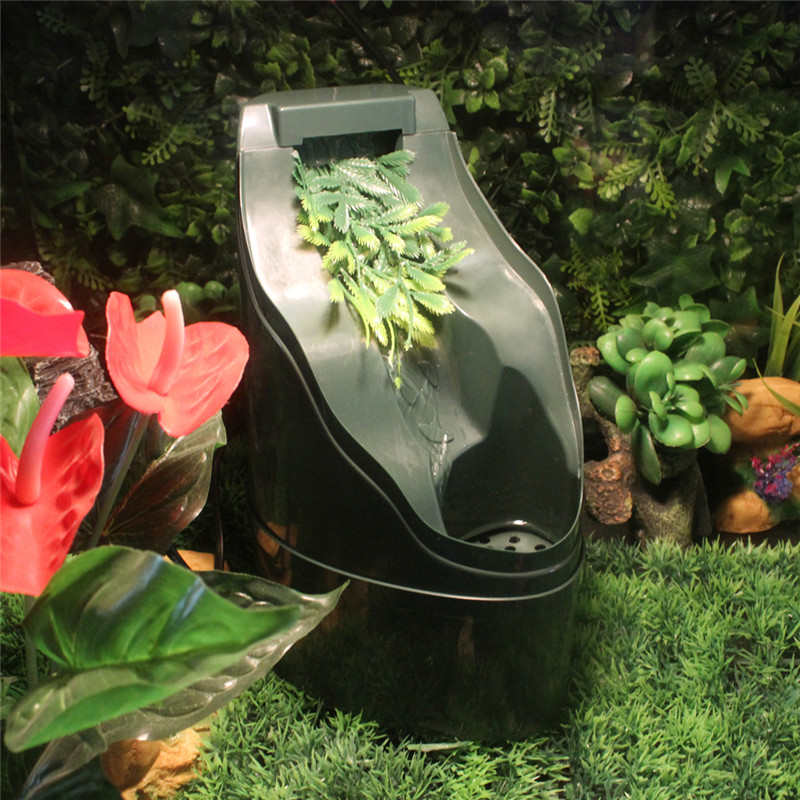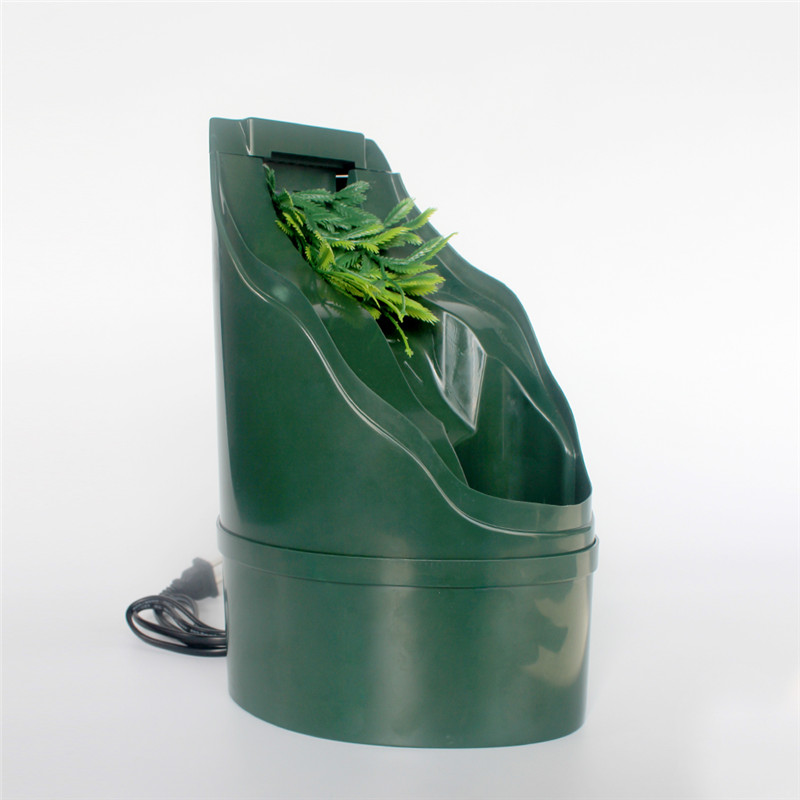 Easy to install and clean: It can be directly removed and cleaned. It does not hurt the hand thanks to the smooth edges.
Adjustable water flow amount: Silent water pump can adjust water flow to customize the right amount of water for pets.
Do not operate without water.
Payment & Security
Your payment information is processed securely. We do not store credit card details nor have access to your credit card information.