Description
STERILIZER UV AS 5W – a sterilizer designed for use with MINIKANI fiters and other canister filters with hoses of diameter 12/16 mm. Its most important element is a chamber containing a 5-watt light bulb emitting UV-C light that kills algae, protozoa and bacteria.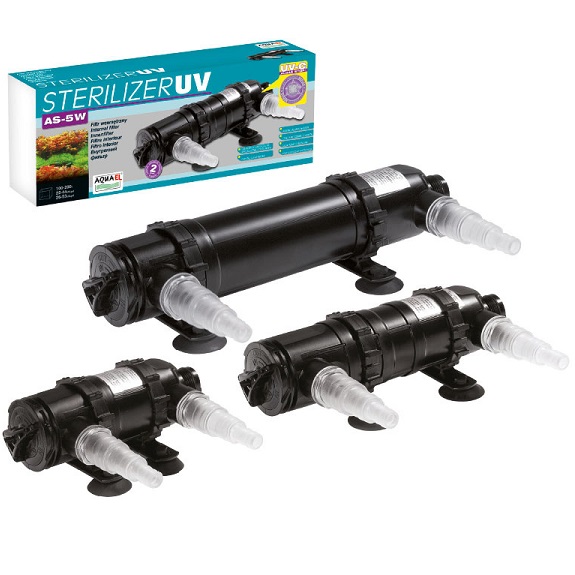 The water flowing through the STERILIZER UV 5W chamber is both purified and cleared from the microorganisms dangerous for fish and regains full clarity.


Does not require any additional maintenance UV lamp life of 8000 hours
Perfect for small and medium-sized aquarium tanks
Eliminates problems with water blooming
Prevents the growth of algae as well as fish diseases

Payment & Security
Your payment information is processed securely. We do not store credit card details nor have access to your credit card information.