Description

Professional ultraviolet clarifiers for ponds
Evolution Aqua's range of six evoUV pond clarifiers have been manufactured to deliver optimum performance at all times. evoUVs have been designed to clear green water which is caused by single celled green algae and prevent it from returning. evoUVs will work alongside many different filtration systems but when used alongside Evolution Aqua's pond filtration systems, the evoUV will deliver crystal clear and healthy pond water.
110 Watt UV
The Evolution Aqua evo110 is designed differently to the other models in the range, as the two 55 Watt bulbs run in parallel throughout a fully robust white PVC casing with connections ready to fit to 2 inch pipe. This design means the evo110 UV meets the needs of both domestic and commericial installers looking for great reliability and an efficient, economical performance.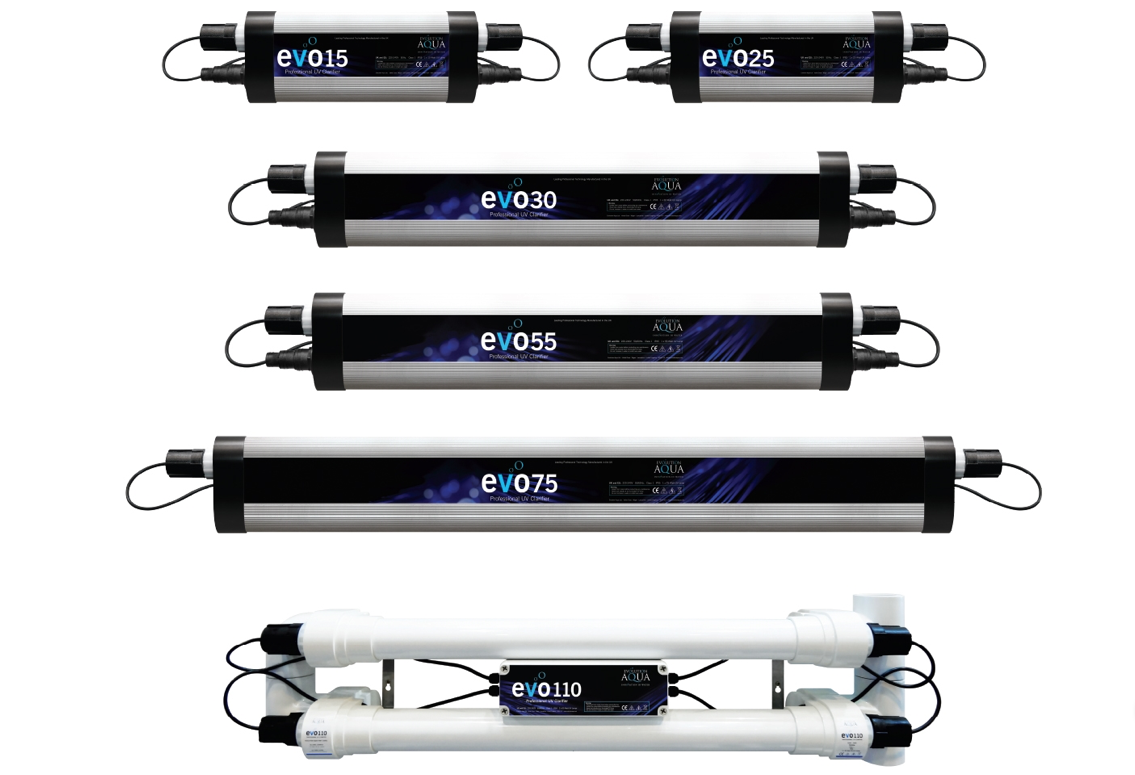 Payment & Security
Your payment information is processed securely. We do not store credit card details nor have access to your credit card information.