Description
Adjust water flow at anytime when changing water
Curve design of water vacuum bottle, no clogging of water flow.
Hose holder included, stabilize the hose well on the bucket.
Easy start-up with few squeezes or shaking the cleaner up and down.
Efficiently separate debris from gravel
Adjust water flow at anytime when changing water
Curve design of water vacuum bottle, no clogging of water flow
High-tenacity material made water vacuum bottle installed with filtering net, prevent from sucking in small fish accidentally
Simply use ISTA extending rods to make syphon cleaner longer for changing the water of larger and deeper tanks
Hose holder included, stabilize the hose well on the bucket
Instructions:
Connect the hose with Compact Syphon Cleaner and stabilize the hose on bucket by using hose holder.
To start changing water, simply squeeze the "pressing start-up pump" or shake the cleaner up and down few times
Repeatedly stick the cleaner into the gravel, debris will be automatically taken out. Please adjust the "water flow adjustment valve" to low volume if the gravel or substrate is sucked out.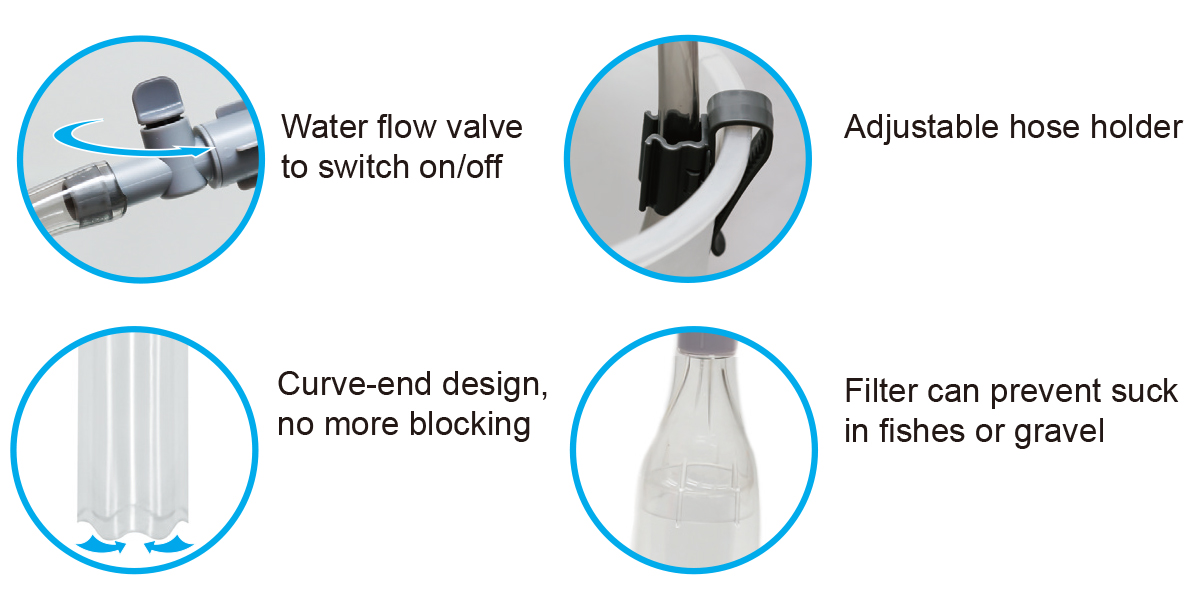 Payment & Security
Your payment information is processed securely. We do not store credit card details nor have access to your credit card information.