Description
The Kamoer KICCI is a professional aquarium controller that provides a flexible and easy to expand intelligent control program, so that you may have more time to focus on your favourite fish, coral, plants, landscape, enjoy the fun of feeding and spend less time to do maintenance for temperature, water, light, add elements or food and other miscellaneous work.

With the help of Kamoer's aquarium cloud App, the Kamoer KICCI Intelligent Controller allows you to control in real time your aquarium tank, to monitor the temperature, pH value and other performance parametres via iPhone, iPad, Android phones at any time, anywhere, and remotely control the lighting, water pump control, adding of aquarium additives, feeding, etc. You can also set the automatic control program, so that the aquarium controller co-ordinates multiple devices to complete closed-loop control.

Compared to other aquarium controller in the industry, the Kamoer KICCI Intelligent Controller is a cost effective product that you can buy at a very affordable price to enjoy a set of aquarium professional services.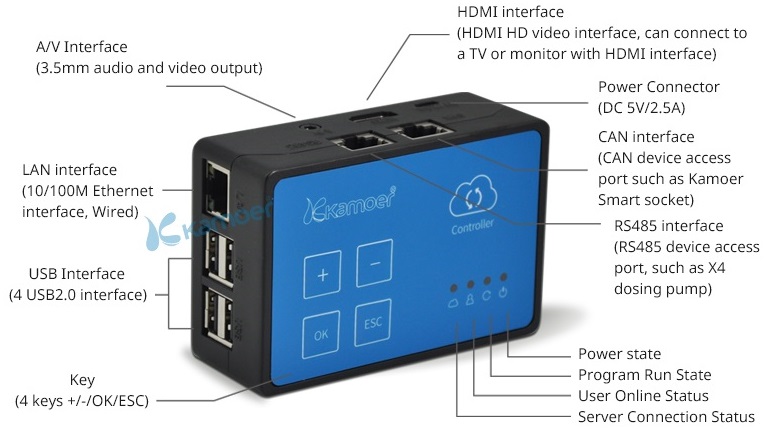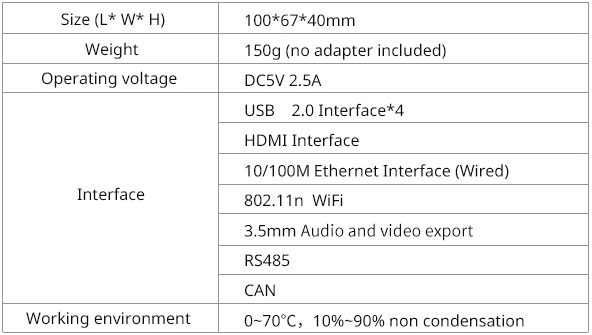 Connection Diagram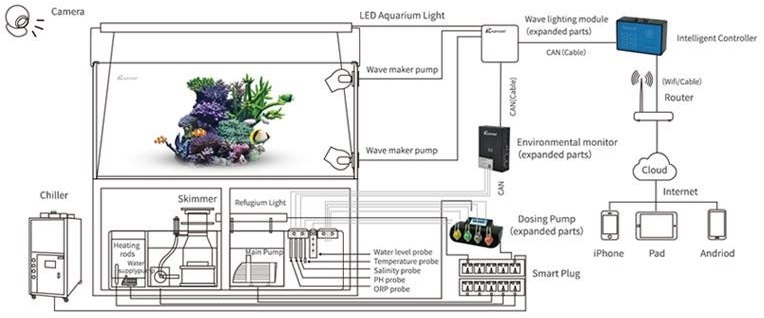 One X4 Plus Dosing Pump + KICCI Intelligent Controller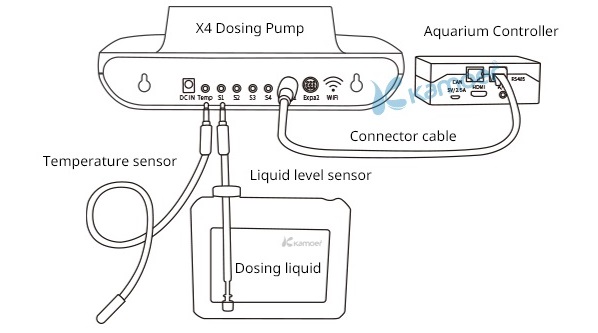 3 units of X4 Plus Dosing Pumps + KICCI Intelligent Controller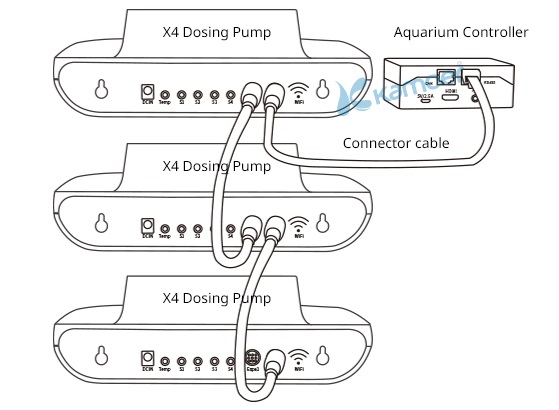 Payment & Security
Your payment information is processed securely. We do not store credit card details nor have access to your credit card information.