Description
Kamoer S3 Basic Sensor Module integrates temperature, humidity and liquid level detection. It can detect five liquid level signals, two temperature readings and one temperature and humidity reading with high precision at the same time. 
By connecting a Kamoer KICCI Intelligent Controller and using the Kamoer Aquarium Cloud app, the S3 sensor module allows you to monitor liquid level, temperature and humidity parameters at any time on your smart phone. When the level, temperature or humidity is abnormal, it can send an alarm to your smart phone in real time.
Features:
Compact, beautiful appearance

Rich interface which can simultaneously monitor with high precision five liquid levels, two temperature readings and one temperature and humidity reading.

Remote monitoring when connected to Kamoer KICCI Intelligent Controller

Operate using Kamoer Aquarium Cloud with support for iOS and Android.

DC 12V low voltage power supply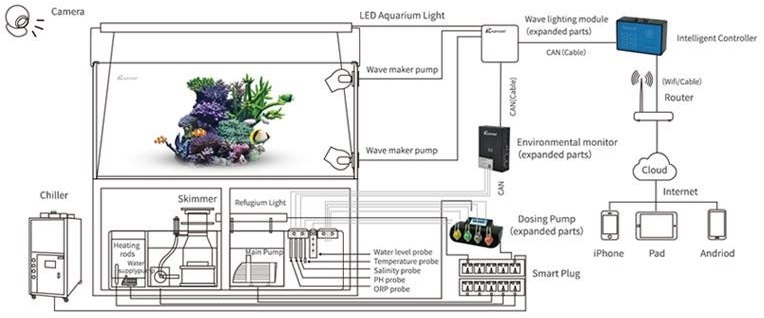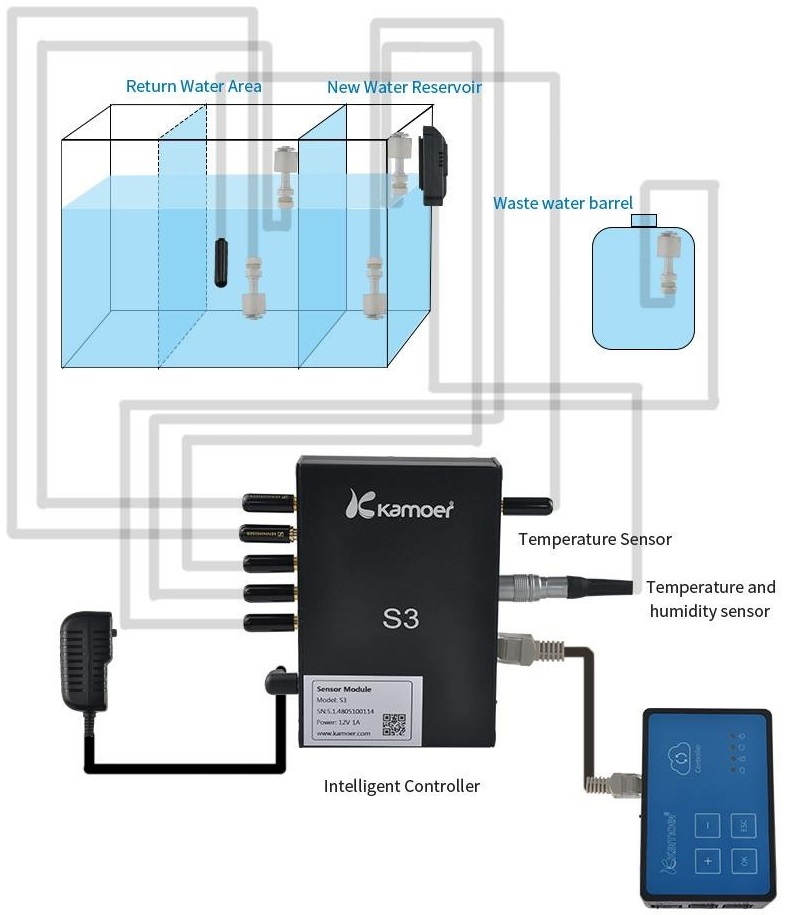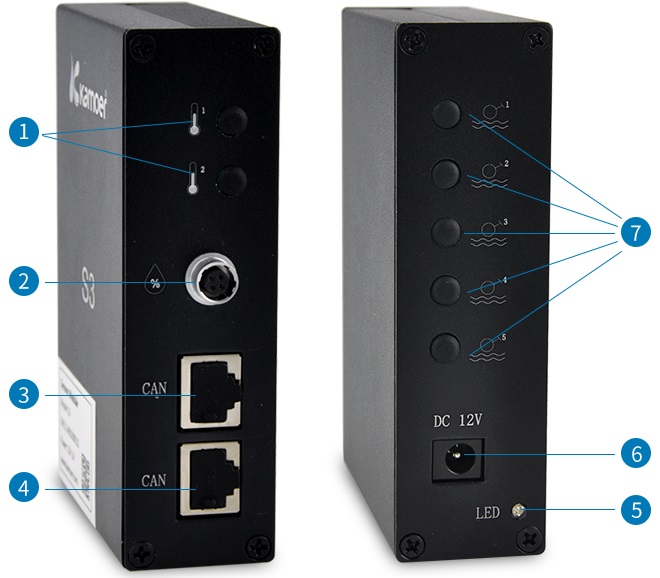 5 Liquid Level Signals, 2 Temperature and 1 Temperature & Humidity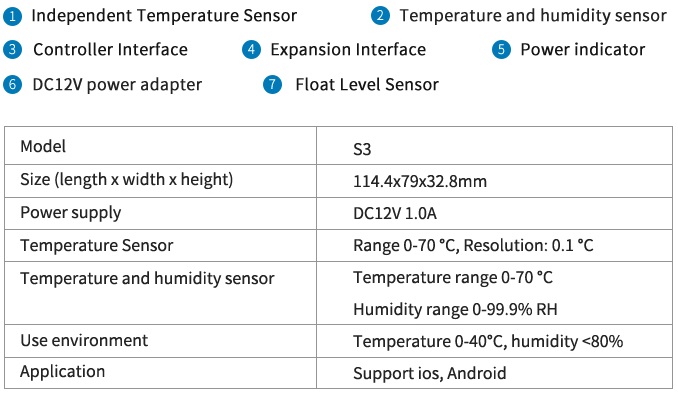 Wiring Connections
The Kamoer KICCI Intelligent Controller and the S3 basic sensor are connecting together using network cables. The network cables are respectively inserted in the CAN interface of the device and the controller. Once you connect the network cables, switch on each device separately and link the device to the controller by using the App.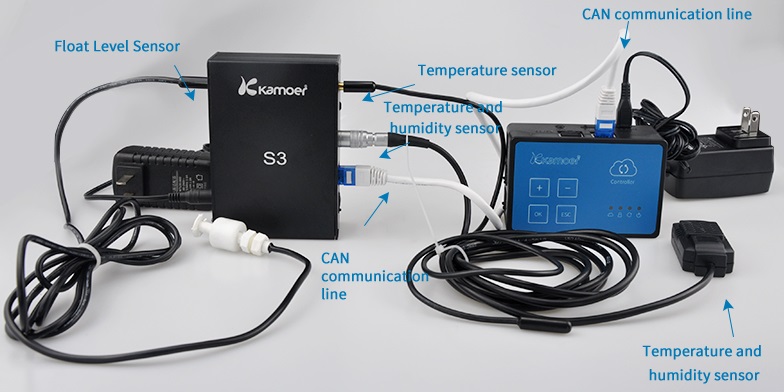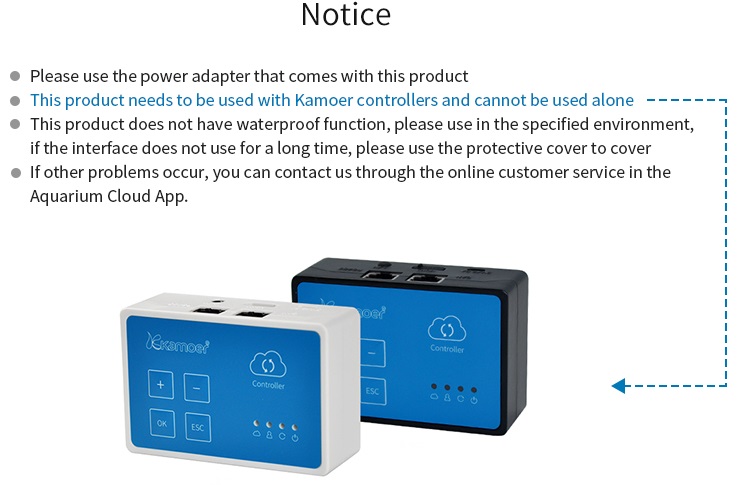 Payment & Security
Your payment information is processed securely. We do not store credit card details nor have access to your credit card information.